Exploring the future of the Global Travel Industry
March 29, 2015
​ITB is the largest travel event on the calendar, attracting approximately 200,000 attendees and thousands of exhibitors ranging from national tourism agencies, travel technology providers, international hotel brands, OTA's (Online Travel Agencies) and a host of ancillary solution providers.
Innately global, and one of the first industries to truly harness the trans-formative power of the internet, the travel industry can often provide some great insights in to how technology is evolving as well as many of the socioeconomic trends that combine to forge that change.
Millennials are different
While many of us seek to experience and observe the cultures and environments which we visit and frequent, millennials seek out a more engaged experience. Millennials typically pursue travel experiences that give them a sense of belonging and participation. This manifests itself in them more likely to avail of an Airbnb type accommodation share in a residential enclave than a hotel on the main tourist strip. The Sharing Economy and the boundless opportunity for both traveler and vendor alike represent major opportunities for this demographic and they're nuanced travel desires.
The Sharing Economy is soaring
Building on the theme that the travel industry can often be one of the first to harness technological advances and advantages to either create new market categories or transform existing ones, the industry has seen new segments evolve rapidly in recent years as the sharing economy has become more established. At the forefront of this new wave of companies are the likes of Airbnb and Uber, each of which have in their own way paved the way for more or less anyone to create a revenue stream predicated on the concept of travel. The opportunities that this new type of economic model enables are endless.
The worlds second largest travel market
You can talk about the BRIC nations and other larger emerging economies but in itself what has happened in China over the last twenty years in particular is astonishing. With a burgeoning middle class and an estimated already 250,000,000+ travelers, China is now the world's second largest travel market. Leaders in the advertising space like Martin Sorrell believe that the centers of global commercial power are gradually drifting east and that more and more Fortune 1000 organizations will locate key C-Level team members, if not their actual global HQ, to that region to leverage this momentum shift.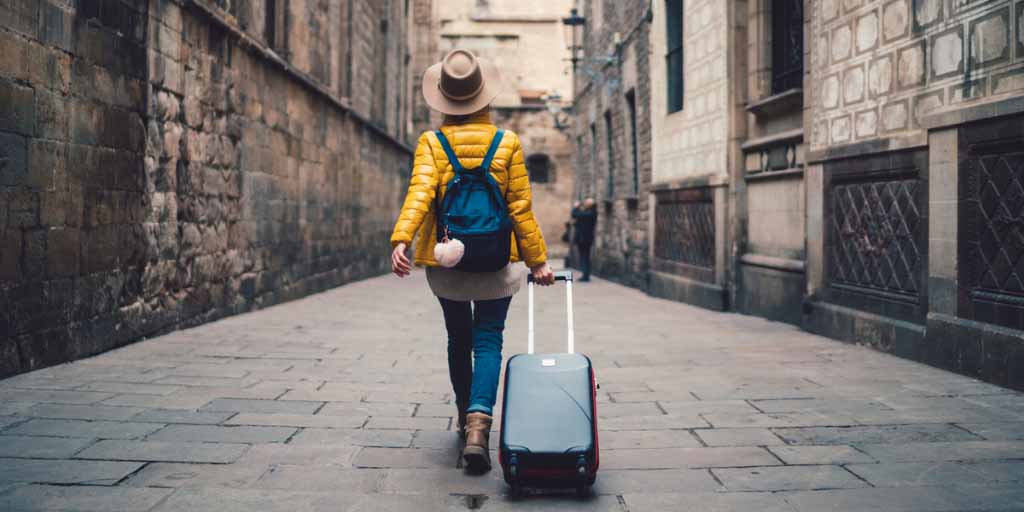 Mobile
As with any platform content will always be king. However in mobile, in the travel sector, with the various restrictions in terms of on screen real-estate, and the plethora of options available, user experience and product design will be the factors that differentiate. Mobile apps in particular have for some time now looked to be out pacing web usage in this market. Some estimates suggest that travelers open apps 25 times a day compared to only 9 mobile websites in the same time-frame, with consumers spending an increasingly longer amount of time on mobile apps overall.
With Social Media, Email & Gaming listed as the top three activities on mobile, travel related applications are growing significantly. This is adding to a plethora of new content availability and platform sharing in the travel sector. Travel companies are now competing for your mobile time.
Feature rich content
As organizations seek to differentiate themselves, feature rich content, in a host of languages, has become an essential and substantial component of their go to market strategies. Creating compelling, informative and entertaining content that engages a consumers overall brand journey (literally in many instances) has become a key imperative in the battle to win and retain customers. Consumers increasingly want rich, content filled pre-travel experiences.
Personalization
The desire to create unique and personalized content and related purchasing experiences for customers is a significant growing trend. The most successful in this regard are harnessing the power of Big Data to optimal effect, providing timely, relevant content and subsequent purchasing opportunities and offers to willing customers.
Consolidation
There is much talk within the industry of the growing influence and scale of companies like Expedia, a dominant and successful innovator. Their superb acquisition strategy which has led them to attain global organizations Orbitz and Travelocity in recent months and add a whole myriad of brands to their already impressive portfolio makes them a true behemoth in the travel industry.
Google
Almost by stealth it seems that Google has become a major player in the travel sector. Its search capabilities enable it to collect data on consumer interests and habits that could make it a more compelling business partner than an online agency for destination marketers, airlines, cruise companies and other travel providers. Google also has an advantage with its location aware services and search capabilities that can provide relevant and real time location based information on activities for consumers directly to their mobile device while present at a particular destination. There was a lot of chatter at ITB about how Google might disrupt the market.
Simplification of the payment process
The time compressed traveler is looking for more seamless, cashless and efficient ways to process payments on the go leading to a range of innovations and new entrants to the payments market like Irish start up Stripe. Existing giants such as Apple, Google & PayPal are also competing for a large slice of this highly lucrative pie.
The travel industry continues to fascinate and intrigue.