The intersection between passion, culture, and global communications to inspire ideas, connectivity, and global mindedness.
Episode 5 - Exploring Global Mindset Via Global Travel
How can global travel be transformative, especially regarding cultural intelligence, localization, and global business? In this episode of X Cultural, host Michael J. Asquith discusses this with Robert Maisel, MBA, author of the #1 international best-seller, Transform Through Travel.
Episode 4 - Amplifying Belonging in Global Business Culture
Everyone wants to feel like they belong. Yet, according to a 2021 McKinsey & Company survey, 51% of employees who quit their job did so because they lacked a sense of belonging. So, how can corporate cultures foster the sense of belonging employees crave? In this episode of X Cultural, Host Michael J. Asquith asks Workplace Belonging Keynote Speaker Shelley Brown just that.
Episode 3 - Sustainability Culture and Global Business
What is sustainability culture, and why is it vital to global businesses? In this episode of X Cultural, Host Michael J. Asquith asks Sustainability Senior Manager Jeanne Riot about the importance of sustainability culture in global business.
Episode 2 - How Does Pop Culture Affect Global Business?
How does your taste in music affect your work ethic? Host Michael J. Asquith asks Iti Sahai about pop culture in global business and how influences the way we think and act.
Episode 1 - Global Baseball and Localization
How do you connect baseball with localization? Host Michael J. Asquith asks Zachary Haitkin about major league baseball and how global baseball connects with localization and culture.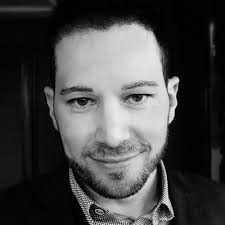 Michael J. Asquith
Michael has been a visionary and strategic leader inspired by the power of collaboration in cross-cultural work environments over the last two decades and he has been a key contributor to the architecture, sophistication, and innovation of measurably impactful 'Localization Programs' to numerous globally successful brands. 
If you are interested in being on the show please contact us.