'Interesting Discussions with Interesting People from around the world'
VistaTalks is a leading industry podcast from Vistatec. VistaTalks focuses on interesting discussions with interesting people from around the world.
Check out the VistaTalks episodes below.
Available on all leading platforms.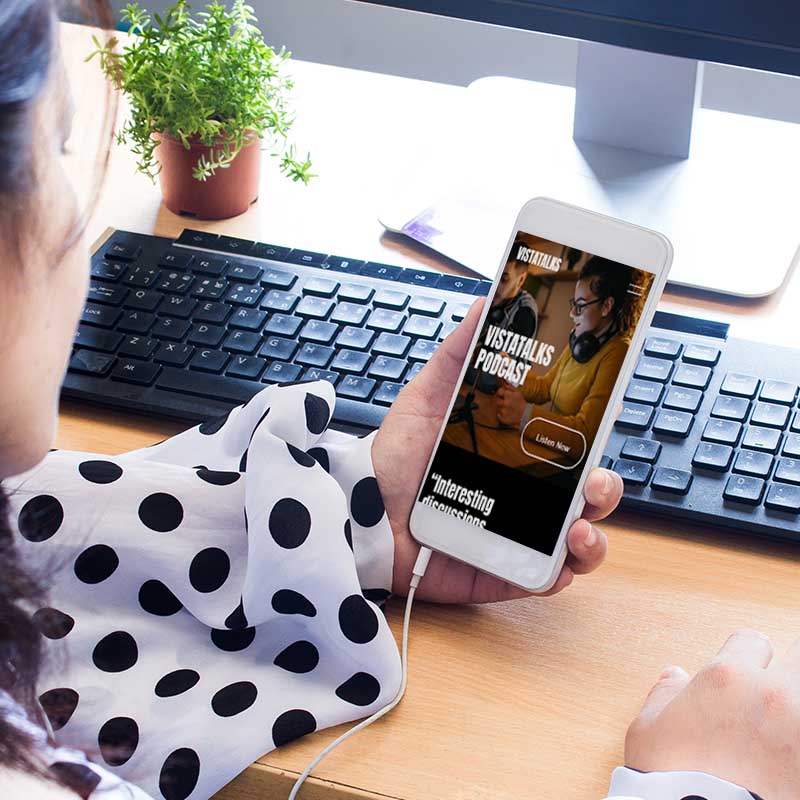 Interested in joining the podcast?
VistaTalks has a growing list of guests and topics. Please check our dedicated VistaTalks website regularly to see all the latest podcasts and to see all of the new episodes coming up in the near future.
If you are interested in being a guest on the VistaTalks podcast or have a topic that you would like to see covered on the podcast, please visit the VistaTalks website to contact us.
STAY UPDATED - Sign up now for exclusive content