The Think Global Forum is a community of global individuals including forum participants, industry experts, speakers and Forum Executives. The Think Global Forum is designed to provide insights and thought leadership in the context of Technology, Travel, Manufacturing, Life Sciences, Retail, eCommerce and a growing number of sectors around the world. The forum offers keen insights into the here and now and, most importantly, the future.
Each of these forums consists of a panel of industry-leading executives with specialist sector knowledge.
Events are held throughout the year where guests get to network with other Think Global Forum members and listen to leading industry speakers. Each of the individual forums has appointed Forum Executives who meet in a boardroom style setting typically directly after the forum events to discuss agenda topics specific to their respective forum.
The Think Global Forum consists of the following forums in the USA and Europe.
Think Global Forum – Travel
Think Global Forum – Technology
Think Global Forum – Manufacturing
Think Global Forum – Life Sciences
Think Global Forum – Retail & eCommerce
The Forums operate as an intellectual community under the Think Global Forum mission statement. Specifically, the Forums will leverage the gap between present research and best practice in a growing number of industry sectors.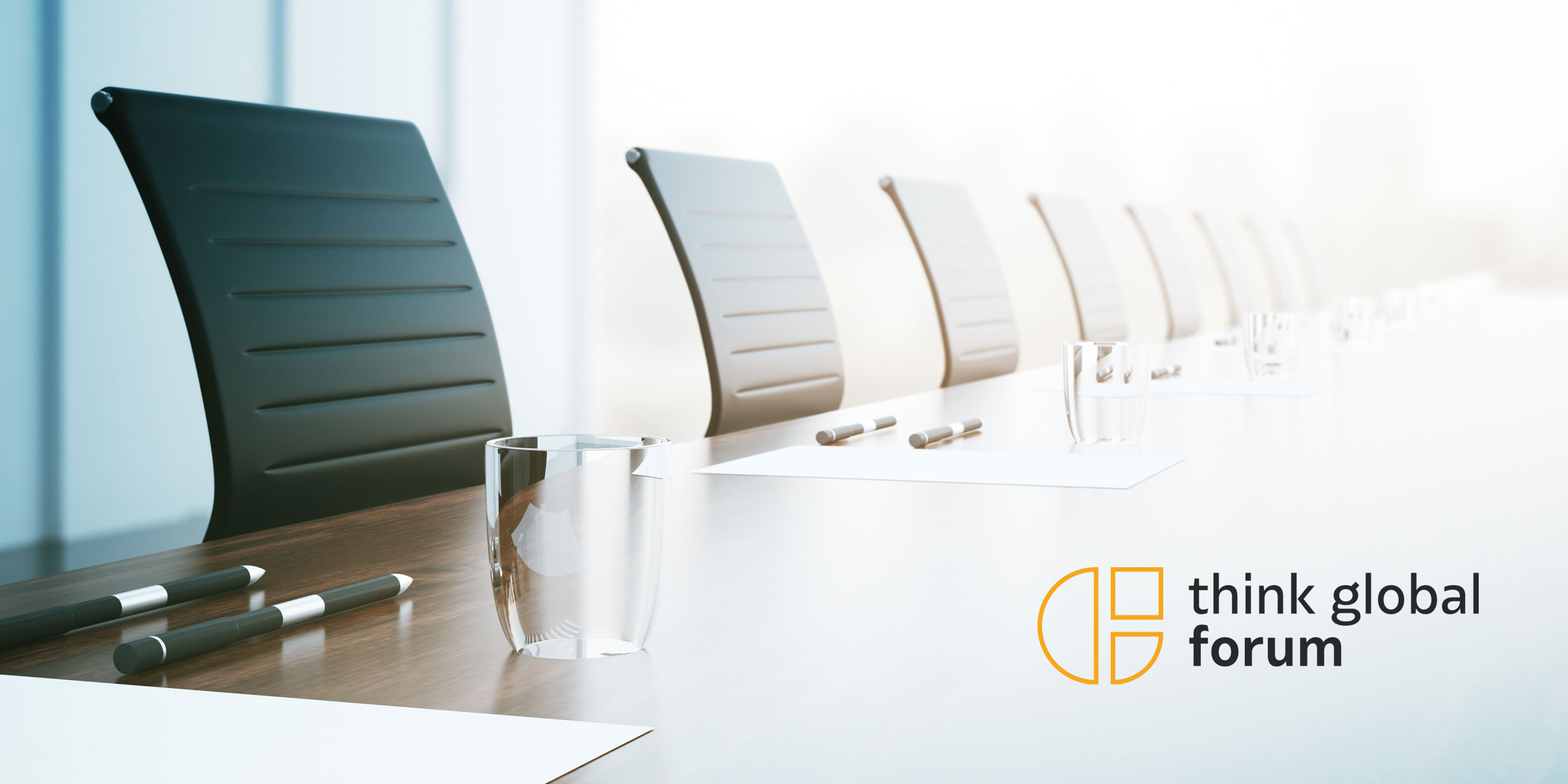 "Think Global Forum is an important global leadership initiative that will benefit any brand managing the challenges of globalization."
Thomas Murray, CEO, Vistatec
"The Think Global Forum is a world-class opportunity for many leading brands and C-level executives to come together and progress important global business topics. With the benefit of delivering combined thought leadership for some of the world's fastest-moving industry sectors."
Simon Hodgkins, Founder, Think Global Forum
For more information please visit www.thinkglobalforum.org 
Think Global Awards
The Think Global Awards are open for entry from September 2020 to November 2020. Individuals, companies, and communities can now enter the awards. The awards are a way of recognizing achievements and promoting the awareness of thinking globally for individuals, communities, start-ups, small and medium-sized businesses, global brands, and large scale international organizations. 
This year we have categories covering brands, digital transformation, the language industry, community and non-profit, retail and eCommerce, education and eLearning, media and advertising, going-global, technology, start-up, travel, sustainability, life sciences and professional services.

We are excited to be celebrating our fourth year of the awards!
We look forward to receiving all of the award submissions from around the world. 
To enter the awards please visit https://www.thinkglobalforum.org/think-global-awards