The Think Global Awards 2018 – Open for Entries
Simon Hodgkins, founder of the Think Global Forum, shares the news of the launch of the Think Global Awards 2018 after a growing interest and membership in the global community since the initial launch of events and activities in the United States.
Since 2017, The Think Global Forum has been expanding into Europe and many new European Think Global Forum events have been held. We continue to see progress and expansion in both the USA and European forums in many sectors including, Technology, Travel, Life Sciences, Manufacturing, Retail and eCommerce.
The latest USA forum brought together our Life Sciences executives in San Diego and we recently concluded another successful European Retail and eCommerce event in London.
After a successful launch in 2017, the Think Global Awards 2018 are back for the second year.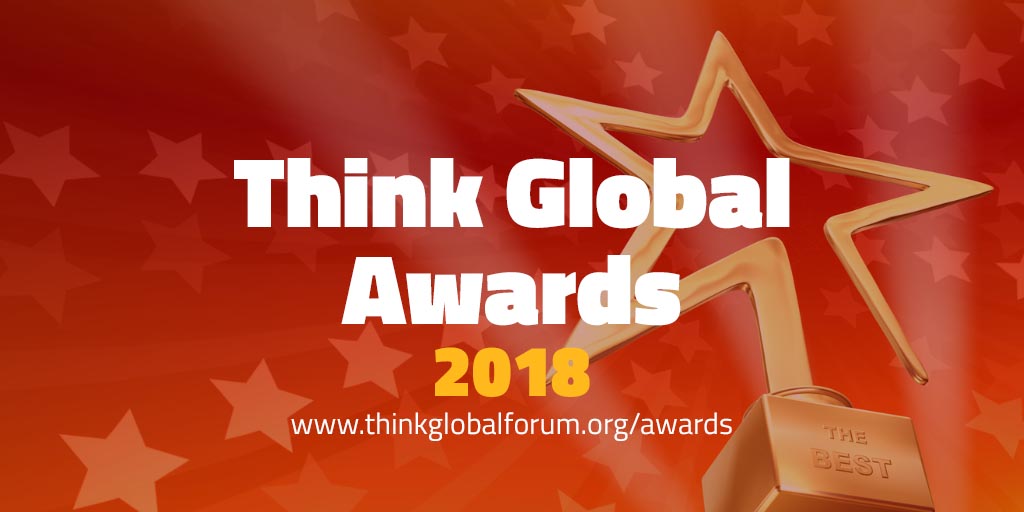 In the initial awards year, we were delighted with how well the Think Global Awards were received around the world. Individuals and companies entered the awards categories from across the globe; we saw many new innovative companies taking part, as well as a numerous large-scale global brands and organizations being nominated for awards.
We saw a vast amount of people nominating others for their achievement and people nominating themselves or their teams for the various awards categories.
The Think Global Awards in its very first year saw some of the biggest and best-known brands in the world taking part. This year, the Think Global Awards 2018 will be larger again in scale and will see new awards categories and additional judges added to the panel.
The Awards are open for entries from October 3, 2018, through to December 2018. The shortlisted entries will be announced in December, and the overall winners will once again be awarded in January at the awards ceremonies planned for Europe and the US.
The Think Global Forum Awards recognize the achievements of people, projects, brands and companies around the world.
The importance of reaching a global audience effectively and efficiently is so critical in today's marketplace, and the messaging and essence of the communication is so important as you grow and expand your products and services into new markets and geographies.
Global content available in local languages plays such an important factor in your organization global success, along with a thorough understanding of the locale and its cultural, ethnic, educational, social and political realities.
With many new awards categories, the Think Global Awards 2018 aim to recognize the achievements in these areas and help promote the awareness of thinking globally.
We are pleased to announce that the 2018 Awards are officially open and available for entries at https://www.thinkglobalforum.org/awards/#about-the-awards
Enter the awards today!