Change and Opportunities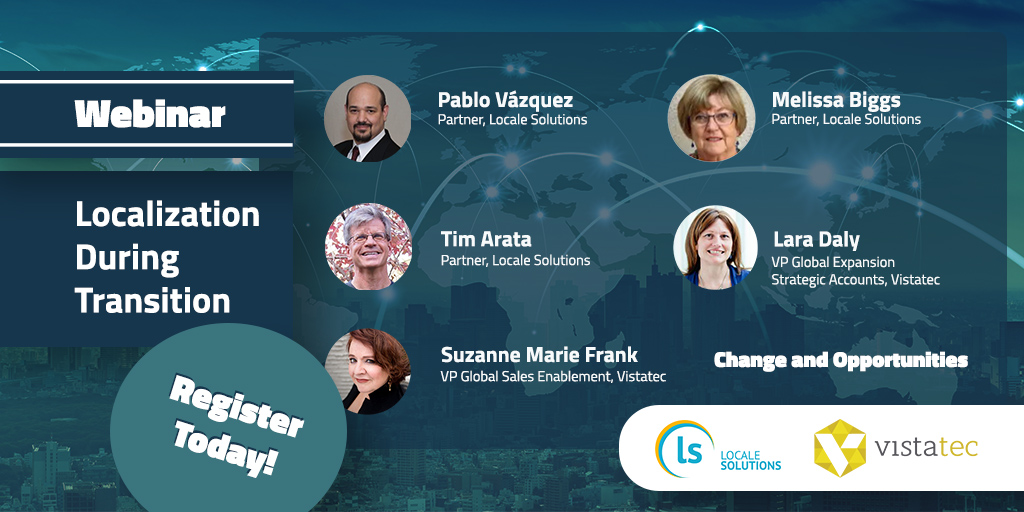 Webinar: June 18, 2020. Register today!
Join Pablo Vázquez, Tim Arata, and Melissa Biggs of Locale Solutions in conversation with Lara Daly and Suzanne Marie Frank of Vistatec.
Join the webinar on Localization During Transition.
The webinar will cover the following topics:
This webinar will help you understand the opportunities presented by our shared and challenging business environment and assist in expanding your thinking to embrace change in a way that serves your team and the company.

Tim, Melissa, and Pablo have a combined 60 + years' experience running localization teams for iconic brands such as Cisco, Apple, WhatsApp, Idiom, NetApp, EMC, Oracle, Informatica and Sun Microsystems.

9:00 AM — 10:00 AM PDT
5:00 PM — 6:00 PM BST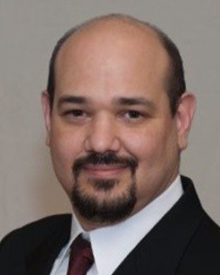 Pablo is a veteran in Localization and Globalization for some of Silicon Valley's largest tech giants. He has been focusing on improving processes by deploying technology such as translation automation, machine translation, crowdsourcing, and community translation.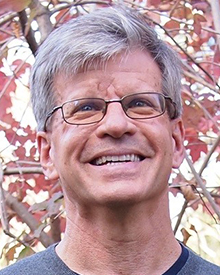 Tim is a Localization expert who has revamped and managed how Apple and WhatsApp execute the full content workflow from English content creation/regionalization to localization and transportation.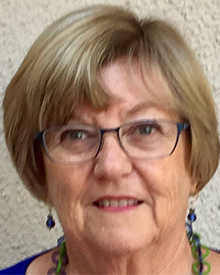 Melissa is an expert in developing and implementing global and localization programs and teams to meet revenue, cost, and customer goals, Melissa is a skilled leader with solid business, management, and operational skills.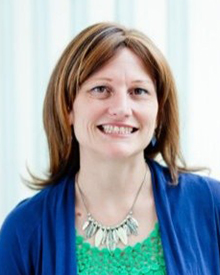 Lara is the VP for Global Expansion at Vistatec. Lara is instrumental in working with the global sales team in account development, innovation, and growth. She has been a successful localization leader for more than 20 years.
Suzanne is the VP of Global Enablement at Vistatec. Suzanne has been responsible for developing and training the Vistatec global sales team in customer-centric methodologies. Her methods and contributions have been key in driving substantial growth for Vistatec.