Vistatec Appoints DevOps Manager
December 08, 2016
Mel Howes appointed DevOps Manager within Applied Technology Group.
Vistatec recently announced Mel Howes' appointment as DevOps Manager. Mel is a senior member of the Applied Technology Group based in Vistatec Global HQ.
​​​This new appointment will see Mel leading development of new commercial technologies which will be deployed globally by Vistatec. In addition to the planning and integration of new technologies, Mel's new role encompasses management of Vistatec's agile development process.
This new senior appointment underpins Vistatec's commitment to people and technology and is aligned with the company's global strategy, continuing to lead in the area of operational excellence.
«Mel has a wealth of experience working in this industry, from directly working with clients on their ideal technology solutions to leading project management teams and developing many new applications. Mel's expertise as part of our migration to new and leading technologies is world class.» said Tom Murray, CEO at Vistatec.
«I work with the very latest technologies to create business efficiencies through automation, supporting the continuing growth of Vistatec. I ensure our global teams have the right information and systems available to them so they can excel at what they do best – providing value to our clients. And I ensure our clients have easy access to our data and systems to facilitate the management of their global businesses.» commented Mel Howes on her recent appointment.
Part of Mel's remit includes the role of Information Security Manager at Vistatec, where she is responsible for the full implementation of ISO 27001 compliance.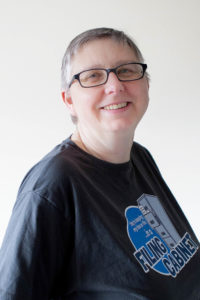 About Mel
Mel is an industry professional who has thirty years of experience in the IT Industry. Holding managerial positions in many of her roles throughout her career, Mel has worked both in the localization and software sectors for companies including Ericsson and Delphi Software.
Mel began working with Vistatec in 2009 as a Business Development Manager, responsible for growing key accounts. From here, Mel became the Language Review Services Manager and Brand Integrity Services Manager where she managed the unit dedicated to Review Services and multilingual Digital Marketing.
Mel then moved into technical management in her most recent role as Technical Manager with responsibility for the implementation of SharePoint, the creation of agile development processes, corporate web master, as well as leading the development of custom applications.
About Vistatec
Vistatec has been supporting some of the world's most iconic brands to optimize their global commercial potential since 1997. Vistatec is one of the world's leading localization solutions providers headquartered in Dublin, Ireland with offices in Mountain View, California, USA.