Digital Transformation
Digital transformation is one of the localization industry's most bandied about terms. It has never been more important for our customers to make this journey or at least to begin considering a 'digital first' approach. Over recent months, we have seen many posts about the winners and losers of the current global crisis.
Company Profiles
Digital Natives: Companies that were 'born' online. They do all of their business online and continue to do so successfully during this time. Alas, with a few obvious exceptions, for example, the travel industry.
Digital Pioneers: IT companies that that have had to rethink their B2B go-to-market strategy. In the absence of face-to-face meetings and conferences, they operate in the digital space and after the initial shock can likely recover and move forward with a more digital-oriented sales and marketing approach.
Digital Explorers: Traditional businesses. Examples include retail brands, stores or manufacturing companies where survival depends on their ability to move fully online. Unfortunately, this is where we have seen some epic fails.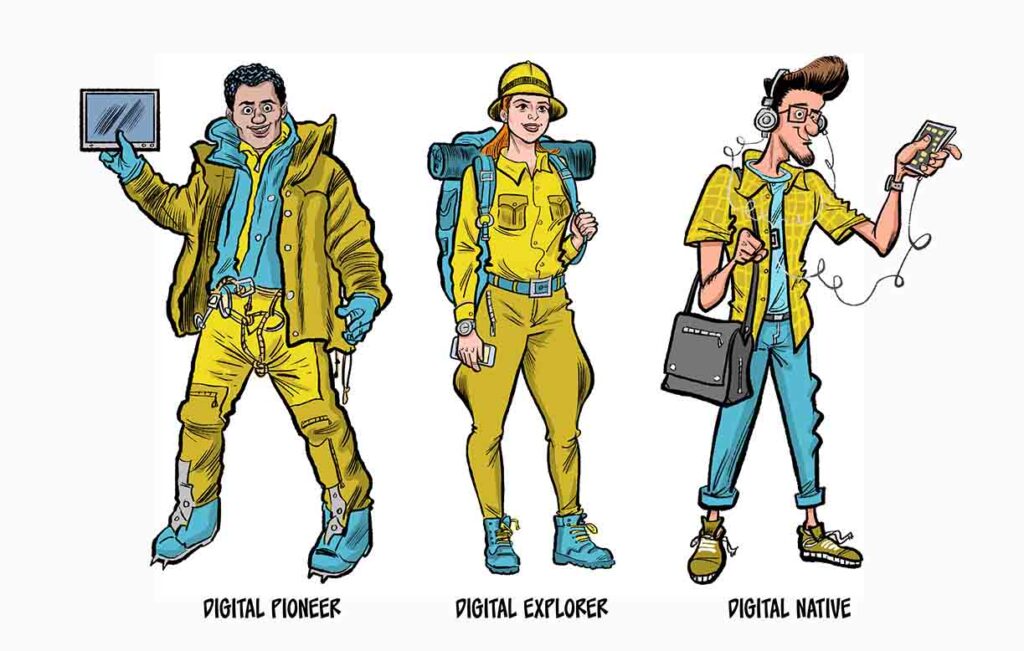 The New Normal
We are all adjusting to this 'new normal' with everything happening online instead of in person. Although we know that this too will pass, I don't see companies going back to pre-pandemic go-to-market strategies. There is no doubt that enlightened organizations will elect a digital-first approach for the long term.
Customer experience is one of the cornerstones of many digital transformation strategies. This means developing business processes, backed up by technology. This can capture data at every step of the customer journey so that you can build customer engagement on a worldwide scale. During the early days of the pandemic those companies with the right digital setup were agile enough to swiftly adapt messaging. Companies also adapted multichannel marketing campaigns globally with huge branding success.
Putting digital-first has become an immediate imperative instead of a nice-to-have. It will be interesting to look back in 12 month's time, hopefully from an airport departures lounge or a customer meeting room, to see what approaches different companies have taken to tackle this challenge.
Aoife Murphy
Strategic Accounts Director
May 2020