Global Audience at Dublin Tech Summit 2017
Technology and Media Global leaders Assemble in Dublin
March 09, 2017
Posted by: Simon Hodgkins, Chief Marketing Officer, Vistatec
The Dublin Tech Summit is a new two day event which was held recently in Dublin's Dockland and Convention Centre to showcase what Ireland has to offer as global technology location. Two thirds of the attendees came from outside of Ireland.
​
The summit's impressive location at the national Convention Centre housed 8 stages and boasted 10,000 attendees in the first year of the event.
Fifty world media outlets and over 200 speakers including global investors were in attendance. That's impressive for a brand new tech summit!
Headline speakers included Gary Vaynerchuck, Cindy Gallop, Matthew Luhn, Jimmy Chamberlin, and many more.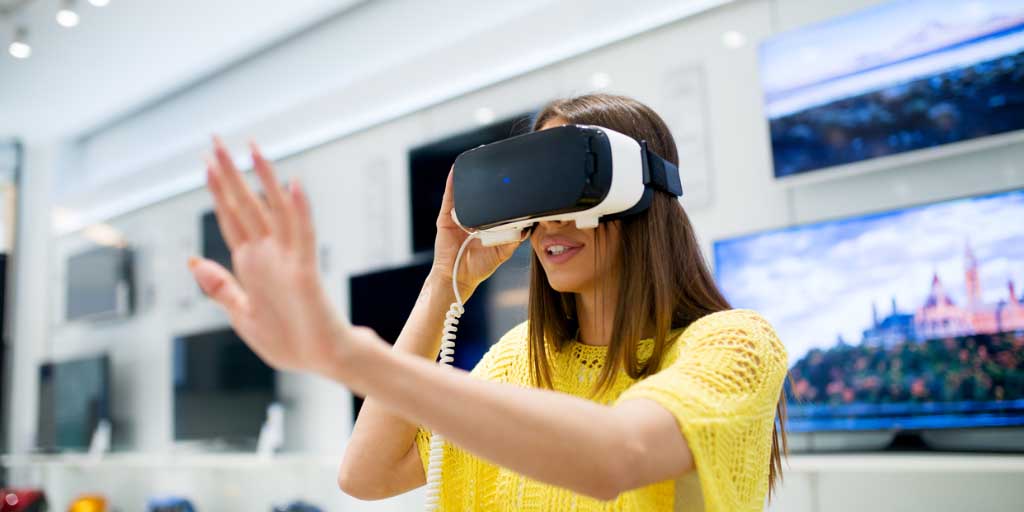 The quality of the presentations and contributions were truly outstanding. Here are some of the highlights…
RoboThespian, a life sized humanoid robot
The summit had interesting live demonstrations of RoboThespian by Engineered Arts Ltd. It is a life sized humanoid robot designed for human interaction in a public environment. It is fully interactive, multilingual, and user-friendly!
The robot is described by Engineered Arts as an anthropomorphic machine, a dot on the graph that starts with automata, and will end when we are no longer able to distinguish the living from the mechanized.
Now in its fourth generation, with more than six years of continuous development, RoboThespian is trusted by national science centres, visitor attractions, commercial users and academic research institutions around the world.
RoboThespian was joined on stage by Emmy-winning veteran CNN anchor Gina London, QuantumX & Bull in a China Shop Co-founder Ben Jones, and EMEA Lead at Cloud Native Apps and DevOps Ed Hoppitt.
The Art of Storytelling with Matthew Luhn
During an interesting talk Matthew included points on how storytelling skills can be transferred to business skills. With an average human attention span of 8 seconds stories are 22% times more memorable than facts alone.
In addition to his story work at Pixar, Matthew trains CEO's, marketing teams, and other executives on how to craft and tell stories for Fortune 500 companies. He has worked on the Simpsons, at Pixar Movies for 20 years and now consults with major global brands.
«When you use stories to communicate information whether you're in a board meeting or giving a presentation, you're trying to get investors to believe in an idea you have. They're going to remember you if you wrap a story around the information,» commented Matthew.
The Thank You Economy with Gary Vaynerchuck
The CEO of VaynerMedia Gary Vaynerchuck was introduced by the Dublin Tech Summit CEO Noelle O'Reilly as «one of the people who inspired me to start this.» VaynerMedia have grown their success by helping businesses across the world expand and unlock the full potential of their media strategies, resulting in evident growth from exposure and transparency.
«You (as a human being) are a media company before anything else,» said Gary, cementing the importance of media strategy in any organization.
The entrepreneur's family immigrated to America from Soviet Union controlled Belarus. Gary now runs the media company from New York.
Gary delivered his Thank You Economy talk, and was later joined by a panel of speakers including Ross Kingsland of Inception Business Solutions, Bruce Daisley of Twitter and Kieran Flanagan of HubSpot for a panel discussion.
Going Global
An important factor for many of the technology companies attending the two day summit is the topic of going global. Technologies from startups and established companies along with brands looking to expand may initially have been developed with a single language or country in mind. Many additional considerations are required to take a new product or service to global markets. Language and culture are all part of this important global step.
From the small and medium to the very large organizations such as Pixar producing movies for across the world, to the very latest software technology company looking to move into a new country or market, professional localization and translation are required to successfully promote brands and services in new geographies and in other languages.
Ensuring that services and products are culturally relevant and enabling companies and brands to deliver on the intended purpose of their content is of paramount importance.
DTS 2017 had something for everyone connected to the wider technology eco system and with people traveling from many different countries to take part this was a first class year one event.
Dublin Tech Summit | RoboThespian | Gary Vaynerchuck | Matthew Luhn
Going Global: http://www.vistatec.com