I traveled from Madrid to Zaragoza to spend the week before Christmas with my family at my grandmother's house.  Something happened when I crossed the thick wooden door in her apartment in the city center, and I thought I would share it on LinkedIn. The post received hundreds of reactions almost immediately from people worldwide. The speed at which people responded was incredible!
I believe it is because, although LinkedIn is a social network for professionals (with work-related information), it is a social network for people, and I was talking about love. The deepest love there is.

The love of a 94-year-old grandmother, helping her granddaughter to come home for Christmas. Even if that meant she had to prepare a place for her to work and set up an internet connection, she did not even know what it was for. 
Let me tell you all about it. I am Spanish and work for Vistatec, headquartered in Dublin, Ireland. Vistatec hires people based on their expertise and knowledge regardless of where they live. When I first started, I knew I would be working remotely, so I prepared a space at my house. The holidays were approaching and, as every year, I wanted to visit my family who lives three hours away, but there was a problem. I would be staying at my grandmother's house, and she did not have internet. My grandmother has never owned a cellphone, neither want one. She does not really understand the internet, not sure I do either, and she still had a copper line for her phone, crazy, right?
This is how our chat went:
Me: Grandma, I might be catching a train to go on the 24th so I can have dinner with you and come back on Sunday because I have to work.
Grandma: But, did you not tell me you could work from anywhere with your new work?
Me: I can, but… I need internet.
Grandma: Ok, I will handle that!
And so she did. She hired a new phone service with the internet, and I jumped into my parent's car to go a week before Christmas and spend some extra time with her.
When I arrived, I saw her and the biggest smile came to my face. I am 1,78; she is 1,48. She always looks small and fragile with her cotton hair, but I always thought she is the strongest woman I know. She is 94, has outlived a husband and, unfortunately, a son, and lives by herself. She does not want anyone to help her. She is that kind of woman. I crossed the door, gave her a hug, and told her how much I love her (I know, I am a little over-affectionate,) and she responded, "I have prepared a place for you to work while you are here." I could see her smile; I could see how happy she was that she had been able to do this for me, and I was too.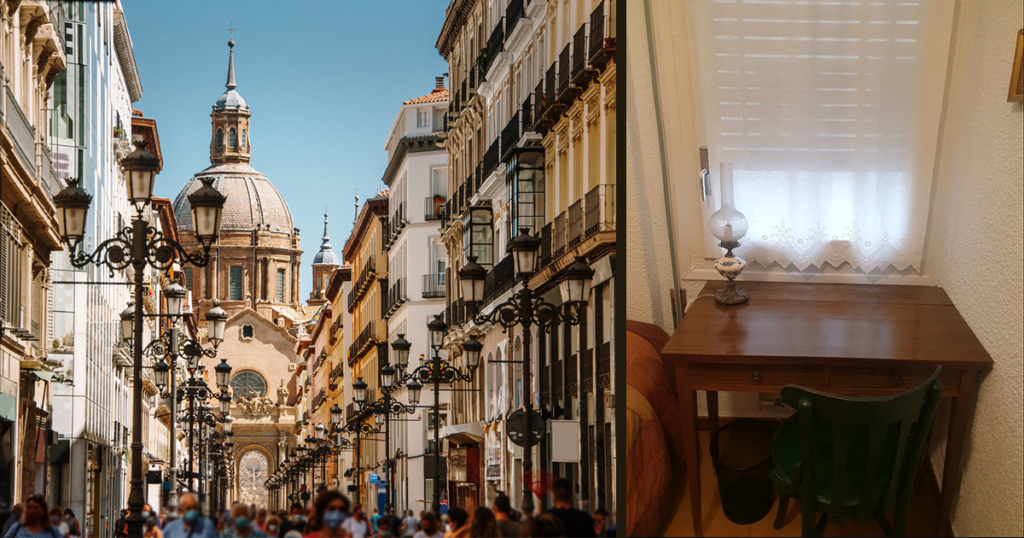 My LinkedIn post started, "You probably see this pic and see old furniture and the most uncomfortable chair. I only see LOVE."
After everything we have gone through this year, I learned that spending time with my family is the biggest present I could get this holiday season.
This is what remote and flexible work is all about. It is not only about jumping out of bed and sitting at your desk without having to wait in traffic, but about spending more time with your family and loved ones. This is the magic of remote working.
See the original LinkedIn post here.