Localization Leadership – Exclusive to Vistatec.com
5 Core Principles to Establish Yourself as a Localization Leader
These are success goals of every leadership team. More than aspirational, growth is key to a company's health, and this includes market share. Cue international expansion: you and the entire localization team have a huge role to play in your company's future localization strategy and international presence.
As a great localization leader, how ready are you to be part of the corporate strategy vanguard? Are you prepared to actively accelerate growth, to go beyond playing a merely reactive role of translating your organization's assets?
This article, the first in our Localization Leadership series, introduces five fundamental principles you can harness to maximize your ability to become a localization leader. Bearing these principles in mind will help amplify your team's contribution to your company's overarching objectives.
In future articles, we'll expand on these principles and dig into other exciting aspects of localization leadership in greater depth. Let's get started!
Align Your Localization Agenda with Corporate Goals
As a leader, you already understand your corporate goals. If they make no mention of specific international or global market milestones, there's a great opportunity for you to press your executives to include this information. Serving as your company's international voice establishes you as a localization leader and thinker.
Link Team Goals to Corporate Goals
Once you know your corporate goals, link your localization group efforts and capabilities—current and future—to them. To be strategic, you should be able to easily draw a straight line from your company's business objectives to everything your localization department does. For example, is one of your key objectives to increase revenue in Korea by 20% this year, but you're struggling with Korean language quality? Dedicate more resources to Korean. Are Marketing and Sales generating more revenue through content creation, yet there's no integration between their CMS and the Translation Management System? Prioritize that integration.
Go Upstream
Meet and Align Regularly with Stakeholders
Maintain regular contact with all your stakeholders—the folks who need their content localized or who are impacted by localization—and present yourself as their strategic partner on a path to successful international expansion.
Your team doesn't simply translate words; it ensures that the entire content workflow is optimized to give all clients and end-users the same great experience regardless of language. The key outcome of regularly meeting with stakeholders is that it enables an optimized approach to achieving stakeholder (and company) goals.
An important added benefit is the opportunity for you to involve yourself in the content guidance process and help optimize the source materials for localization. This will save valuable time and money down the line.
Aligning on a regular basis is a terrific way to strengthen relationships and continuously highlight your value as a strategic partner. Keep your meeting topics relevant and engaging for the stakeholder. Follow our Localization Leadership series for a look at detailed meeting topics in upcoming posts.
Keep Your Technology Partners in Mind
Automating and integrating as much as possible is critical to your success and aligning with your corporate growth goals. This takes on even more significance in the age of digital transformation. Include the partners who make this all happen: your technology teams. Sync up with tech partners to ensure they understand upcoming projects, new tech requirements, and just how important they are to your localization strategy and your company's success. Diplomacy in this area always pays off!
More: An overview of influence and your "circle of influence" can be found here. It's a useful reference as you build and strengthen stakeholder relationships.
Lead with Data
Localization teams at all levels have a tough time determining what data to focus on. It's tricky. The data you ultimately surface and zero in on can make all the difference between success and failure in establishing yourself as a strategic business partner. 
Localization Team Data
Localization-specific data pertaining to quality metrics and turnaround times are mostly important to the localization team and its language partners. While it's good to have this data in a presentable format (just in case), this information is of less use to the greater company. An exception to this is when you're aware that bad source content is responsible for localization snafus. In such cases, your internal metrics are useful to share with the responsible content team.
Data You Can Use to Build Your Position as a Localization Leader 
It's important to note that you'll likely be putting together data sets that no one else before has collated or analyzed. Find data to answer questions such as:
What percentage of the company's revenue comes from non-English speaking markets?

What percentage of revenue comes from each country?

What are the projections for

these countries?

What is the increase in, for example, new Korean sales and subscription renewals, and decrease in customer support calls since you dedicated more resources to that language? What are the projections for next year? 
Inform executive sponsors that you're working with their teams—and importantly, their data analytics teams—to uncover meaningful data. This can ignite positive conversations between them and their teams. Finally, poll in-country teams and field resources to get actionable business data on market opportunities.
Educate, Communicate and Share
You can enhance your team's reputation as a strategic partner through a variety of communication forums: monthly newsletters, company all-hands meetings, and stakeholder discussions. Driving excitement around localization is a great way to help your colleagues understand that everyone is part of the effort to give your customers the best possible experience with your products and services. 
P

resent your organization's skills as being in lockstep with global growth – a necessary aspect of helping the company reach its goals.

When presenting on localization strategy, include your worldwide partners in the presentation. 

Compelling stories and detailed actual results are key components to share. Using these elements helps you gain long-lasting corporate mindshare. 

Get your company excited about your language expansion plans. Share the optimism when you and your stakeholders plan to start offering new languages for certain content or products. 

Provide novel bits of information around both language and your international markets. This helps draw in your audience and increase international empathy. Plus, it makes everyone collectively smarter.
Gain Access to the C-Suite
The first four principles are all a build-up to your ability to access the C-Suite in a meaningful way. Influencing the C-suite is a long game. Efforts to build rapport with your top execs is not about pushing "you," you're doing it for the sake of the company's future. It helps the business focus continuous visibility on international expansion, customers and markets, internal stakeholders, and external language partners. It's still, and always will be, about aligning with the greater company's objectives. 
Relevance and clarity are the hallmarks of a strategic partner. If you bring your executives complex plans and irrelevant information, you're setting yourself up for failure. When you do gain your C-suite's attention, make sure your information and asks are relevant and as concise as possible. Including ROIs as a part of any request is a must.
Benchmark by Using Memorable Examples
In a great recent videocast, one guest speaker called out how she used the CSA Localization Maturity Model to her best advantage. After explaining the model to her executive team, she showed them her analysis of where the company fell on the scale, which was "Negligent." Ouch.
Two months later, one of the execs saw her in the elevator and asked if they had moved beyond "Negligent." The punchline here is that an important, big-picture, and easily understood benchmark stuck with this executive. It shows the power of sharing the most memorable and easily digestible content possible.
Accentuate the Positive
When possible, focus on what's working well, and why. Use people's real names when discussing the positives. Their direct reports will eventually hear about it from their boss! Complaining in executive meetings seldom leads to anything positive. Your leadership team is smart. They'll hear what's not working very well when you yourself keep things positive.
The core principles we've outlined here combine a strong localization operations perspective with key corporate business drivers. Harnessing these principles to lead and guide decisions on your company's international growth might not be a "straight line" effort. Your company's own success formula may involve either mixing principles or focusing on particular principles over time. 
As a seasoned leader, once you have established a stable international focus, you can use business and customer focus skills as well as communication tools to fine-tune your company's international expansion operations. Follow Vistatec's Localization Leadership series over the coming months as we delve into further methods for success with localization and corporate goals, cross-functional and executive engagement, education, and data measures.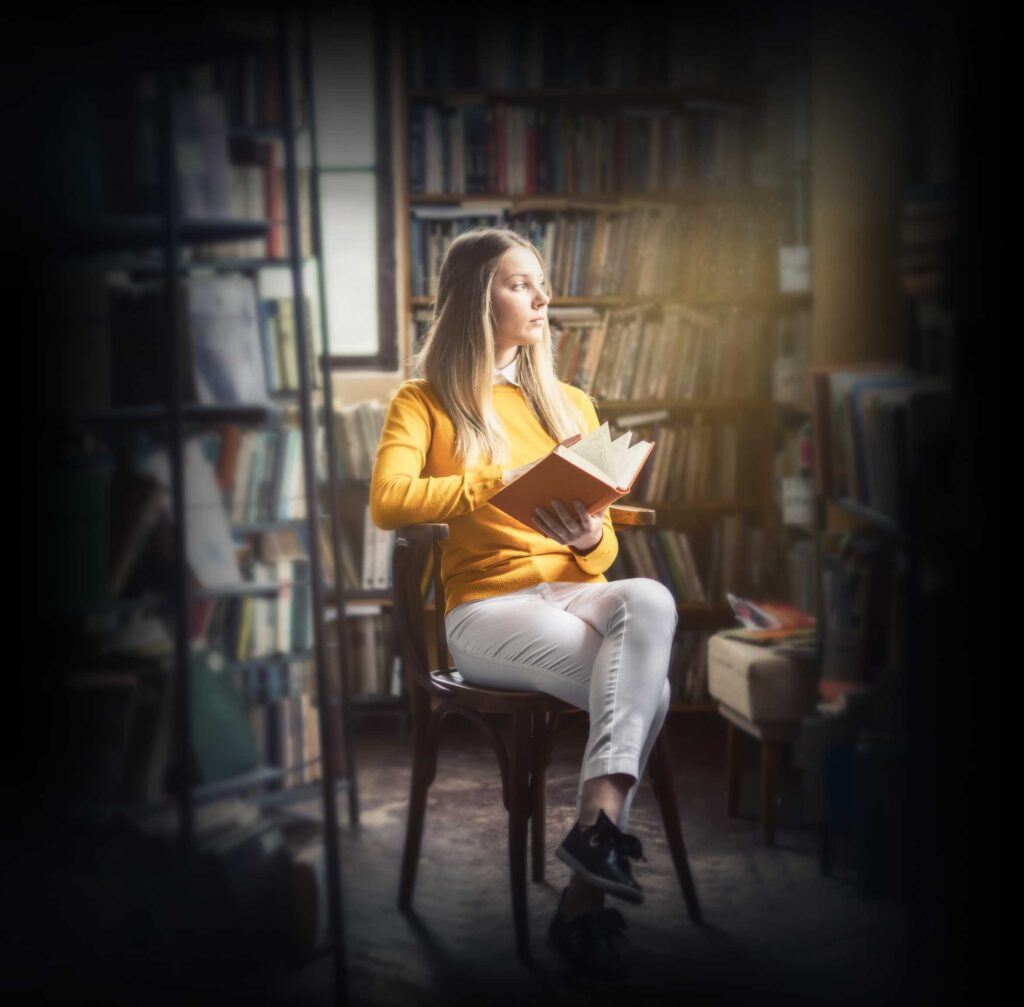 Become a Great Localization Leader Today!
Sign up for our newsletter and stay up to date with monthly thought provoking insights, perspectives and tips from the industry leaders