Localization Leadership – Exclusive to Vistatec.com
How to Capture and Measure Relevant Localization Metrics
Depending on who you talk with in what line of business, you'll hear of localization teams sitting under very different hubs like marketing, product development, growth, or even engineering. Regardless of what division they report into in their organization, they all have something in common: localization teams have to define, validate, and account for the success of their operations. Above all, they must measure the value created by the localized content they produce for both internal and external stakeholders.
Following on part one of our Localization Leadership series, 5 Core Principles to Establish Yourself as a Localization Leader, leveraging data is paramount to corroborating your role as a great localization leader. Truly effective localization management entails measuring localization success with meaningful and impactful KPIs and metrics that drive or accelerate a localization strategy.
When charting your localization strategy, your top priorities are going to be to secure and ideally increase your localization budget and resources, generate more value, elevate your team's profile within the company, and ultimately gain the C-suite's ear. Armed with the right localization metrics, embracing data-driven leadership will reinforce your role as a strategic business partner along the way, and help you position yourself as an idea generator in your organization.
Three High-Priority Actions to Enable Data-Driven Localization Leadership
In this second part of our series, we'll look at understanding and leveraging three essential data-driven actions to propel your localization success:
Defining

localization success KPIs and metrics that are aligned with your global business objectives and local user stories.

Comparing

localization performance KPIs and metrics with another relevant KPIs demonstrates and validates

localization success.

Leveraging

localization success KPIs and metrics to shape, optimize and secure budgets in a meaningful and impactful way for the business.
Defining KPIs in Alignment with Business Objectives
Different KPIs and Metrics for Different Goals
When setting out to capture and measure localization success, you're going to need to work with KPIs that align with your organization's business goals. Different goals call for different KPIs though. Netflix's hugely popular series from Korea, Squid Game, necessitated a deep dive into behavioral metrics to measure the acceptance not only of the localized subtitles, but also the viewers' acceptance of having have to read subtitling. There's no singular model set in stone to capture and measure localization success. It really depends on your OKRs, respective local requirements and user stories, and the type of content you're producing.
Doing business in an increased number of languages and markets is a clear growth driver for companies of any size. For instance, international expansion has been a critical booster of localization success for Spotify, which launched its services in 85 new markets in 2021 alone. This is a great example of a company harnessing a powerful localization engine on a remarkably successful trajectory to gaining global user acceptance.
Holistic Measurement of Localization Success Contributes to Business Growth
Successful localization plays an integral role in, among other arenas, global content and product management. When localization operations are planned, resourced, scaled, and completed on time, they inherently support the business. And like any business process, localization success has to be measured holistically. By that we mean defining KPIs to look at how well you're executing against the company's overarching international strategy, how effective your cost center is in relation to the organization as a whole, and other case-specific metrics that help measure the impact of localization endeavors and rollouts.
Integrating with other business units helps strengthen the connection between time-effective content lifecycles and local accessibility as you work towards common growth goals. It also provides data-based evidence, for example, degree of online penetration, level of English, that business objectives cannot be safely reached without well-funded and well-executed localization. Lastly, it makes it easier to highlight the disparity between a localization strategy that is executed properly, poorly, or not at all in terms of its cost-effectiveness and impact on revenue, growth, and customer experiences. These are all more tangible findings for the executive suite to digest than just an abstract outline of a localization strategy.
Customers Drive Localization Success
Leaders in global or globalizing organizations admit that the growth of their business depends on how fast they turn local audiences into local customers and, more specifically, how fast these customers are acquired and how long they're retained. Some truly global organizations like Meta clearly acknowledge the impact of translation and localization on their business with the help of data scientists who correlate data showing a connection between investments in localization and increased numbers of customers and revenue. Moreover, localization has been flagged as a key competitive differentiator by Forrester, which makes it a key milestone to engage local customers while underlining the need to define, prioritize, and execute a localization strategy according to local business requirements.
Comparing KPIs to Demonstrate Success
Demonstrate Localization Success by Capturing and Measuring Your Achievements
Localization leaders need to ensure KPIs and metrics resonate with internal executive stakeholders and external customers when capturing and measuring the success of their efforts. To keep it clear and actionable enough, they should consider both team-centric and customer-centric data.
Use your KPIs and team metrics to demonstrate how localization contributes to the overall strategy.
Standard localization success indicators paint a picture of how content in multiple languages is delivered at scale, in alignment with business goals. Most of these direct metrics are of a performative nature; localization teams typically present them to demonstrate their operational effectiveness. Common examples include target languages, volume of translated words and localized assets, quality scores, cost-per-word, proportion of localized content being reused or repurposed, or speed of translation.
While such KPIs and metrics are immensely useful (and fun to peruse for any localization nerd), they are mainly culled from standard production and productivity data stemming from translation management systems or computer-assisted translation tools. And that can make them less substantive in the eyes of your C level. Translating millions of words and localizing content for dozens of markets only partially reflect the real value localization generates. For your senior leadership to get excited, you need to add data validating your localized content is utile—and usable—for local markets. They're interested in your bottom line, the ROI of your localized solution. Pulling in the data around localized product revenue, rates of adoption or defection, daily active users, outsourcing costs, and resolution rates, to name a few prime examples, can help you keep their attention because these metrics underscore how you are executing on key business objectives as their localization leader.
Demonstrate Localization Success by Capturing and Measuring Customer Experiences
Include KPIs and metrics showing that localization success is aligned with customer journeys.
Localization success indicators should also be closely tied to local user experiences. After all, delighting customers how, when, and where they want is the name of the game in today's global market. As such, it's imperative to link localization success to the respective standards, practices, and goals driving each target local experience. Synchronizing localization efforts with every step along the customer journey from awareness and adoption, to purchase and retention, can ensure success and efficacy of your localized content in each stage and moment of the journey. A recent TCLoc Blog highlights the impact of localization on the customer journey by way of a simplified example, mapping all the touchpoints on along the way in which content is consumed.
Other major KPIs and metrics that reflect localization success as a competitive advantage include time-to-market, clear differentiation vs. competition, and increased market share. Indirect KPIs and metrics like this allow you to capture localization success based on how effective localized content is in making local customer journeys intuitive, timely, and relevant. At the same time, it's also crucial to prove that your localization team has understood and iterated on the entire customer journey.
Leveraging Data the SMART Way
Specific, Measurable, Attainable, Relevant, and Time-Bound: leveraging data the SMART way is the best method to tie it to localization success. Trust your hard data and don't try to make it say more than it really is. Understand the limitations of your data and remember to harness the right metrics. You need to bring clear, specific, and indisputable evidence of added value to the table, and it has to be measurable. When your data testifies to localization success based on the actual efficacy of your output, it helps you segue into procuring and securing greater budgetary resources to expand your localization program.
Differentiate Between Relevant and Vanity Data
Localization leaders need to focus on data that is meaningful in order to credibly demonstrate localization performance and value. The closer that data ties into the business, the better. Vanity data – metrics that can be extremely valuable to the team or business unit that collects them, but often of little use to anyone else – may be easy to collect, but it can be misleading or even useless for your localization business case. Measuring impressions of localized content, for example, might make your brand awareness look impressive, but it says little about actual conversion and might not translate to any meaningful business results.
You can think of effectiveness as an alternative to quality in the sense that it makes compiling data less subjective and more results-oriented, value-driven, and potentially less time-consuming. For example, you may rightly assess language quality based on correct spelling, syntax, grammar, rules, and conventions. However, such linguistic KPIs and metrics are not enough to illustrate how localized content is perceived and accepted by local customers. Cultural and functional efficacy comes into play here again to capture and measure the value created.
Capturing and measuring the localization success of applications is a perfect example of how cultural and functional KPIs and metrics can be leveraged to make apps accessible and usable for customers in different locales. A study conducted by Preply in 2021 ranked the most and least accessible foreign-language apps. The results underscore how the localization success of an application relies on leveraging the right data.
Use Data According to Content Type
The nature and format of localized content should also be considered when capturing and measuring your localization success. Data needs to be tied to the specific requirements, constraints, and objectives of content. For instance, some data is specifically relevant for digital marketing assets and e-learning modules, which are both narrative and descriptive types of content. In contrast, software strings are transactional and highly structured.
Digital marketing assets, including banners, site features or email campaigns, are expected to generate both online traffic and revenues in line with local market dynamics. Since they aim at directing leads and customers to an e-commerce platform, KPIs and metrics reflect interactions and actions. They should include – but not be limited to – click-through rates, unique visitors, conversion rates, returning visitors, and average session duration. For e-learning content, as another example, you would want to look at topicality, portability, shareability, memorability, modularity, and actionability that make this type of content shine for users.
Some Final Takeaways on Capturing Your Localization Success
To ultimately capture and measure localization success so it makes an impact and establishes you as a localization leader, it's essential to always keep the following two fundamental guidelines in mind.
Be Specific
There is no predefined model that serves as a one-size-fits-all approach to measure localization. KPIs and metrics must be selected, adapted, and intended for the respective localized content. It's critical you avoid using a set of general indicators that do not resonate with those reviewing and relying on metrics. Doing so would fail to highlight the very value of localization. It would also oversimplify what localization entails and how it is executed as part of your organization's global expansion strategy. In short, be specific about the data you work with.
Keep It Relevant
It's important to look beyond performance metrics, which are often corporate or team-centric. Instead, harness business and experience metrics that are customer-centric. Presenting the volume of localized content delivered in a sprint or deep-diving into the speed of your localization management might say a lot about your team's performance, but it doesn't spotlight the customers who benefited from it. As a localization leader, you need to map localization success to relevant business (sales, revenues, margins, conversion, retention) and experience (overall satisfaction, differentiation, innovation, ease of use, findability) metrics to provide a holistic view of the value localization has enabled or created. Doing so will empower you to justify the localization budget you need to grow further.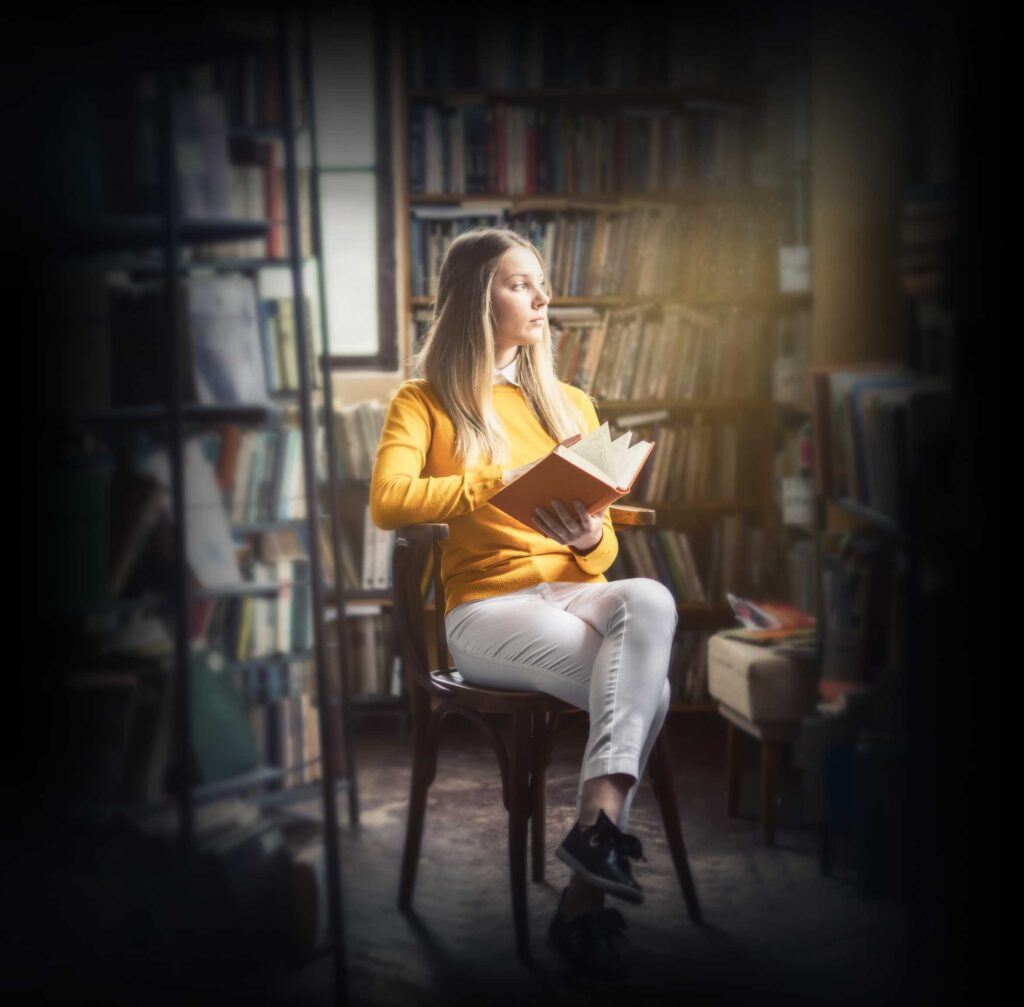 Become a Great Localization Leader Today!
Sign up for our newsletter and stay up to date with monthly thought provoking insights, perspectives and tips from the industry leaders