November 6, 2019 | Mountain View, California
Translation and Localization expert Elizabeth Riley joins Vistatec
Elizabeth Riley has held a variety of qualified positions in Sales and Production over the past 15 years. She is extremely knowledgeable about the client-side of operations, with experience as a Linguistic QA Manager, Account Manager, and software Test Lead for clients in the medical device industry. She also has experience in software localization QA and TMS systems.
"I'm excited to join the Vistatec team. I've gained a lot of experience in numerous different areas of localization throughout my career, and I'm looking forward to putting it to use working with a great group of people who are focused on delivering solutions to the benefit of our customers," commented Elizabeth.
Elizabeth helps support the company-wide sales division as a Solutions Architect, assisting Vistatec to work closely with clients and partners globally.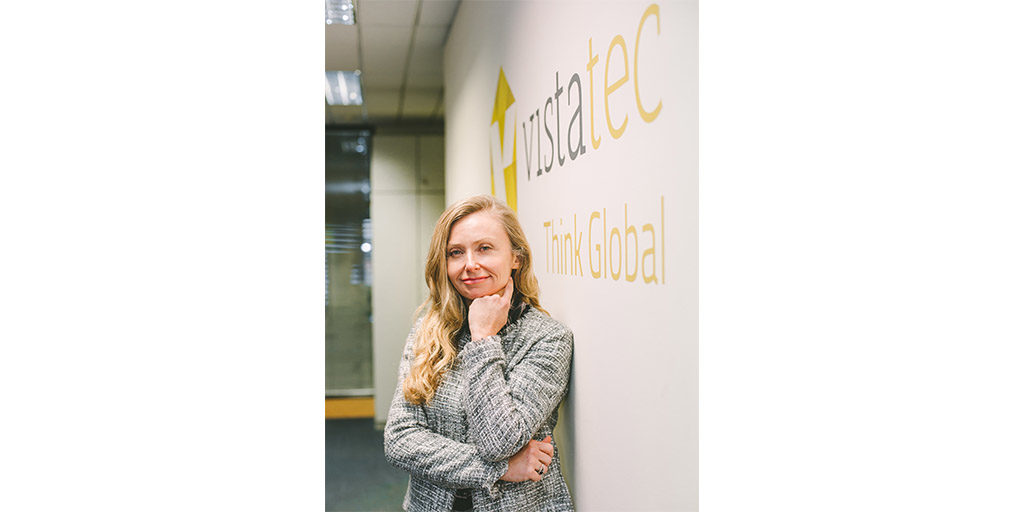 "There's so much that encompasses the Solutions Architect role that I know I'll be faced with a variety of challenges, which keeps me motivated because I've always enjoyed helping solve common (and complex!) problems of localization. I'm interested in how our industry will adapt to technology innovations, so I like to keep abreast of new developments to be sure we're always offering customers realistic solutions to the variety of problems they have to solve in localization and multilingual content," Elizabeth added.
Elizabeth is an alumnus of the University of California San Diego, where she majored in Political Science and holds a diploma in Multicultural Marketing from the Université Paris Sorbonne (Paris IV).
About Vistatec
We have been helping some of the world's most iconic brands to optimize their global commercial potential since 1997. Vistatec is one of the world's leading global content solutions providers. HQ in Dublin, Ireland, with offices in Mountain View, California, USA. To learn more about Vistatec, please visit: https://www.vistatec.com
Media Contact
Priscillia Charles
Communications Director, Vistatec
[email protected]
https://www.vistatec.com