The Think Global Awards are now open for entry!
Please do not miss out on your chance to enter the awards. To submit your entry please visit: https://www.thinkglobalforum.org/think-global-awards
The Awards are open to individuals, companies (of all shapes and sizes), non-profits, and communities. It is amazing to think that this is now the fourth year of the Think Global Awards!
We have a new judging panel for this our latest awards program. Thank you to all our judges past and present for being part of the Think Global Awards community.
Award Categories
BRAND OF THE YEAR
LANGUAGE INDUSTRY PERSON OF THE YEAR
DIGITAL TRANSFORMATION
COMMUNITY / NON-PROFIT
RETAIL & E-COMMERCE
EDUCATION & ELEARNING
MEDIA / ADVERTISING
GOING GLOBAL
TECHNOLOGY
TRAVEL
START-UP
SUSTAINABILITY
LIFE SCIENCES
PROFESSIONAL SERVICES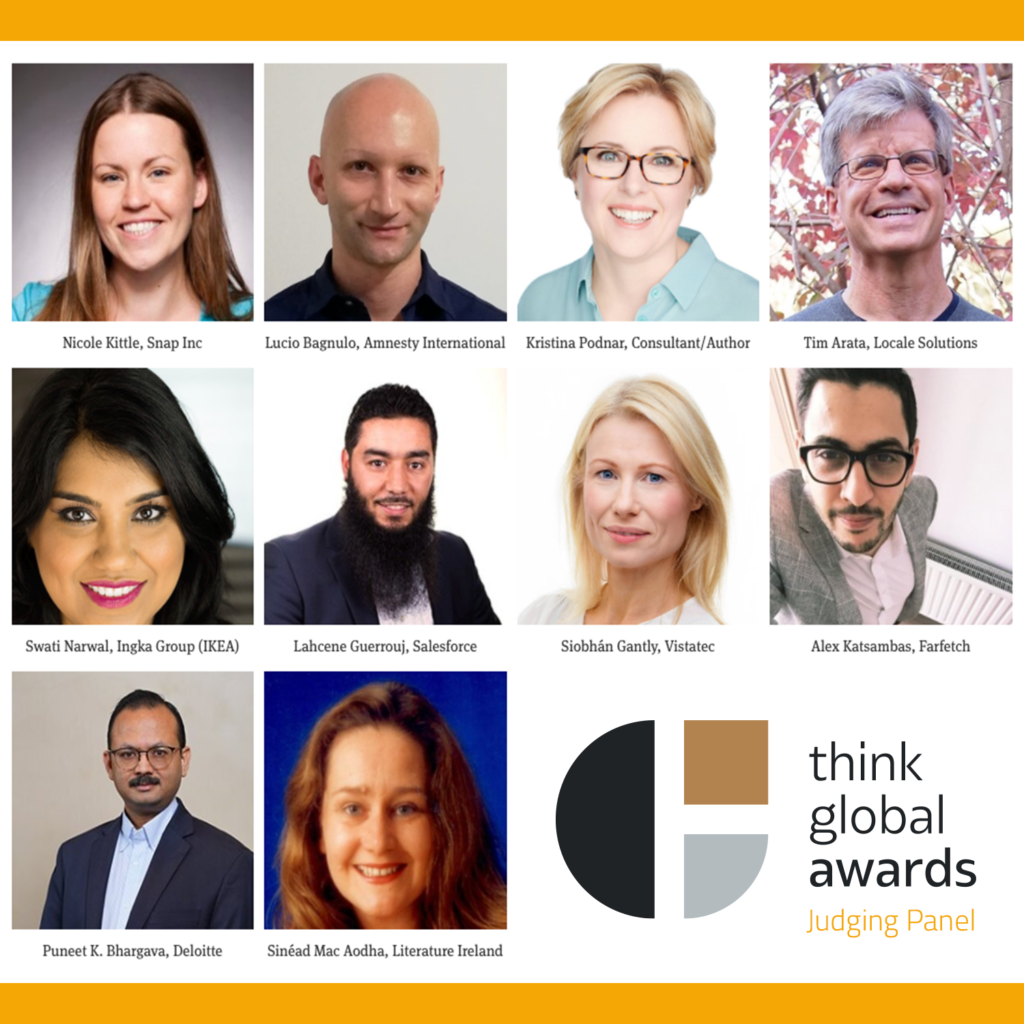 You can find more information on the award categories here.
The awards are closing for entry November 2020. Enter today!
Visit the awards page here.