Irish Times special report in association with American Chamber of Commerce Ireland
The Irish Times has published a special American Thanksgiving 2020 report, Vistatec Co-Founder and Chief Commercial Officer, Patrick Kelly contributed to the report, Vistatec works closely with major US companies and global brands around the world. The American Thanksgiving 2020 special report, in association with the American Chamber of Commerce Ireland, brings to life the significance of the business relationship between Ireland and the USA.
"While Brexit will have very little impact on our business it will strengthen Ireland's position in relation to US investment for sure, US companies will be looking more to a country like Ireland than the UK following Brexit as it offers a smoother pathway into the European market. We have already seen businesses like banks move from the UK to Ireland in preparation for Brexit.
The transatlantic trade relationship is absolutely key for us, ninety per cent of our business comes from US multinationals. We work with some of the largest companies on the Fortune 500 and we are constantly talking to and building relationships with US companies. Given the political turmoil as well as the global pandemic, there have been some wait-and-see attitudes around business and investment decisions but hopefully, that will change in the coming months," stated Mr Kelly.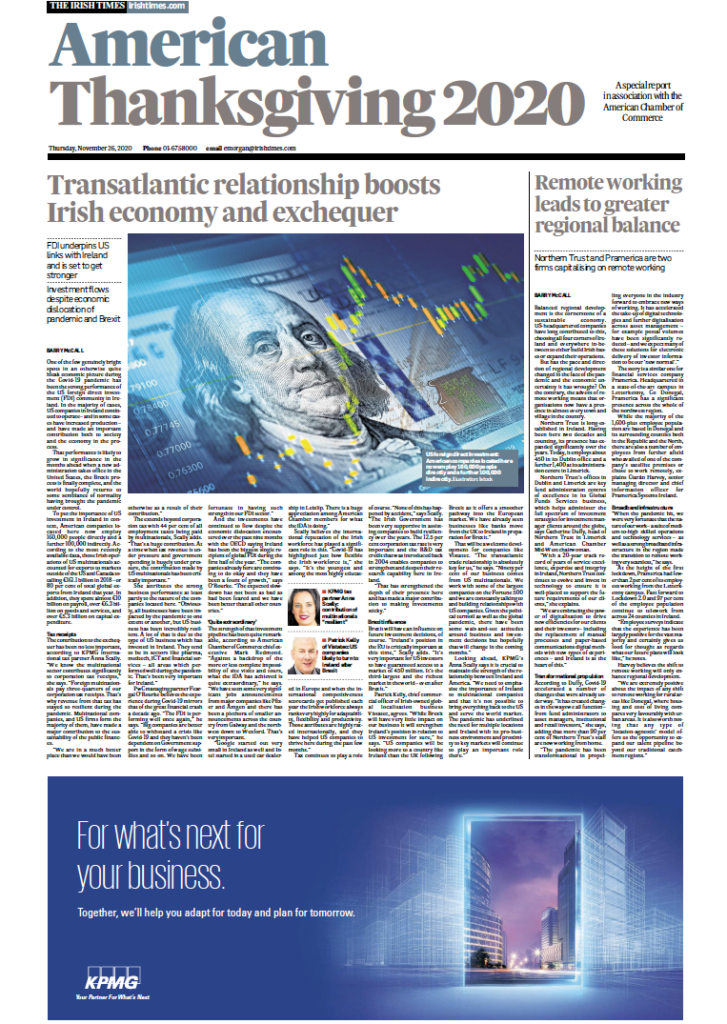 The special report is produced in association with American Chamber of Commerce Ireland. The American Chamber of Commerce Ireland is the leading international business organisation in Ireland and the leadership voice of US companies in Ireland. The chambers advocacy work clearly demonstrates the strength and depth of the two-way US-Ireland trade and economic relationship that has benefited the United States, the EU and Ireland. The Membership of the American Chamber of Commerce Ireland (AmCham) are the Irish operations of US companies, Irish companies with operations in the United States and organisations with close linkages to US-Ireland trade and investment. Members are global leaders in key industry sectors from life sciences to social media. They range from the world's largest ICT companies who have been present in Ireland for many decades, to operations engaged in life sciences, engineering and internationally traded services, to emerging global leaders in cyber-security who have recently established here.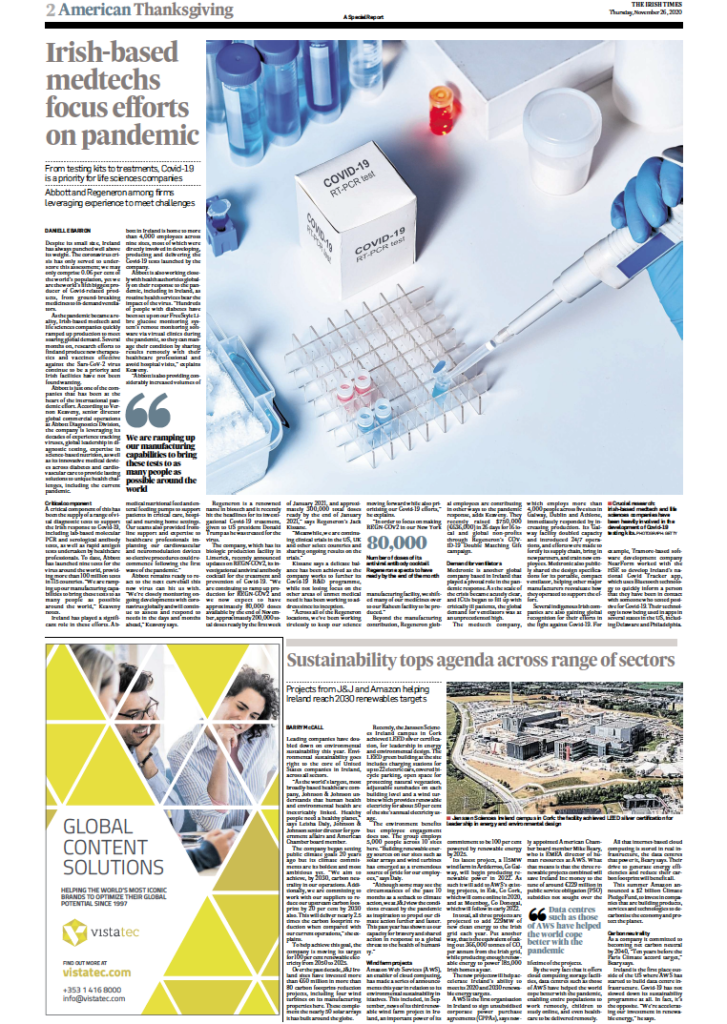 Vistatec has been helping some of the world's most iconic brands to optimize their global commercial potential since 1997. Vistatec is one of the world's leading global content solutions providers. HQ in Dublin, Ireland, with offices in Mountain View, California, USA.

Links:

Irish Times Special Report
American Chamber of Commerce Ireland