The Maamtrasna Murders
Language, Life and Death in Nineteenth-Century Ireland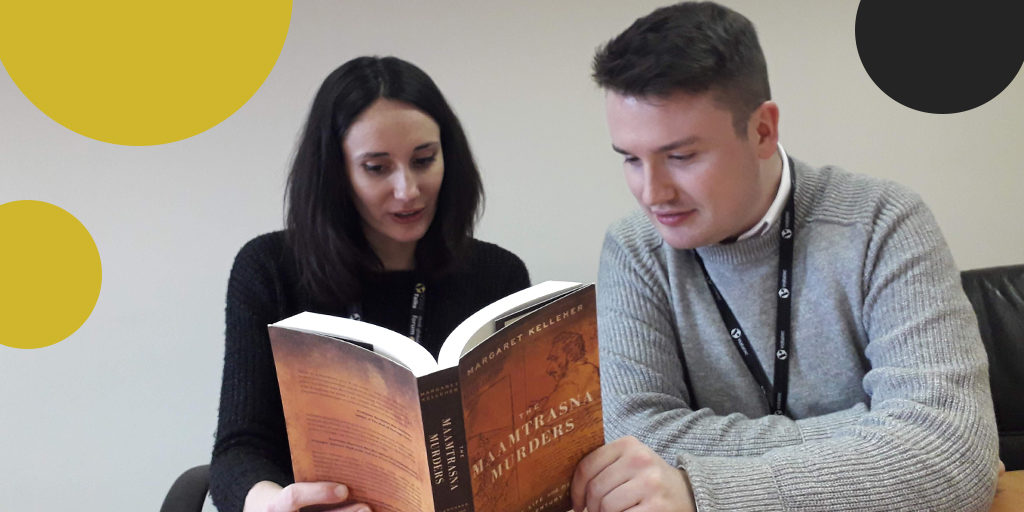 VistaTalks host Priscillia Charles discusses The Maamtrasna Murders: Language, Life and Death in Nineteenth-Century Ireland with Professor and Author Margaret Kelleher.
In a recent Irish Times article Dr Christopher Kissane a historian at the London School of Economics and Political Science comments on how this story is one of the most notorious injustices in our legal history, the subject of an unprecedented pardon from the President of Ireland, Michael D Higgins.
'In her powerful and meticulous new history of the murders and their aftermaths, Margaret Kelleher illuminates not just a series of tragedies, but also the bilingual Ireland often forgotten in our narrative of language change, a messy world of two tongues where the foreign gradually became familiar in Irish mouths and minds.'
About Professor Kelleher
Margaret Kelleher is Professor and Chair of Anglo-Irish Literature and Drama at University College Dublin. She is Chair of the Board of the Irish Film Institute (since 2014) and UCD academic lead on the Museum of Irish Literature (MoLI), a collaboration between UCD and the National Library of Ireland to open a new literary museum at Newman House in early 2019. From 2009 to 2016 she was Chairperson of the International Association for the Study of Irish Literatures. She has been visiting scholar at the University of São Paulo, Boston College, Peking University, Beijing Foreign Studies University, Concordia University Montreal, St John's College, Cambridge and the University of Virginia.
VistaTalks
Interesting discussions with interesting people
Show hosts: @simonhodgkins @Priss_Charles
#VistaTalks