VistaTalks Ep -Fiachra Synnott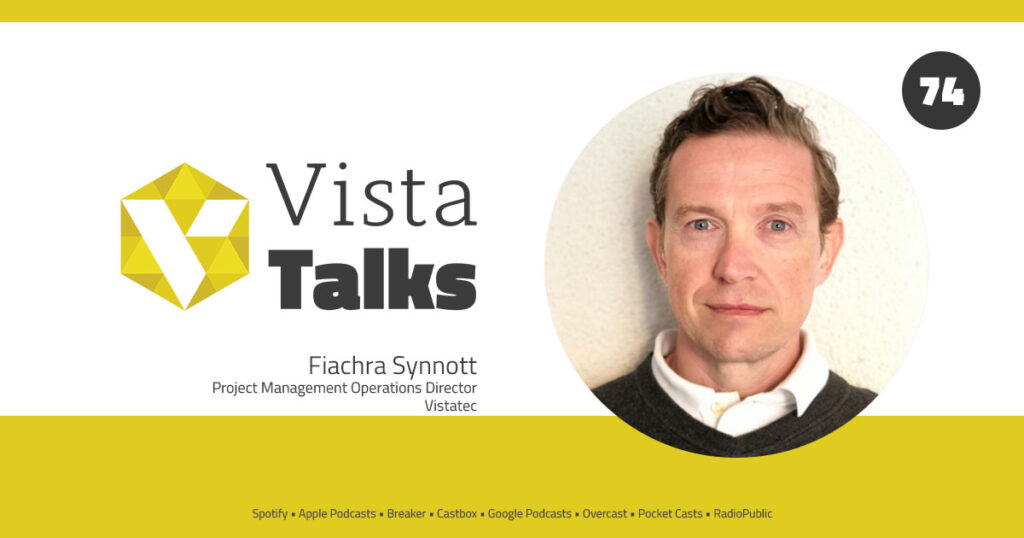 Fiachra Synnott is Project Management Operations Director at Vistatec and is a trilingual software industry leader with a strong background in localization and video games. He has a passion for relationship building, partnerships, and ensuring that the services delivered often exceed expectations. Fiachra is a globetrotter and believes in leveraging the benefits of global work culture and remote teams.
He has a background in quality and project management, including significant experience in global operations. Fiachra is a native English speaker, fluent in French and Spanish, with basic German too!
As the Project Management Operations Director at Vistatec, Fiachra directs at the highest level of global content solutions provision and delivery for a number of the world's largest and well-known brands. In this episode of VistaTalks, Fiachra discusses how he operates a twenty-four-seven follow the sun model working with some of the largest companies in the world. His teams span the globe, and he shares his thoughts on the move to remote working for many international groups and clients. He shares his views on the difference between focussing on localization and translation compared to worldwide content solutions strategies.
Fiachra discusses the importance of effective service delivery working closely with international teams. He dives into his thoughts on effective working practices, and the role quality plays in building trust and long-term client relationships.